JOIN ELISABETH JENSEN FOR HER 11th
EGYPT SACRED JOURNEY OF ALCHEMY
INITIATION AS AN ALCHEMIST OF
AUSET & AMUN RA
TWO PRIVATE VISITS INSIDE
THE GREAT PYRAMID
PRIVATE VISIT BETWEEN THE PAWS OF SPINX
PRIVATE VISIT TO ISIS TEMPLE
7 NIGHT 5*LUXURY NILE CRUISE
VISIT TO THE PROPHECY TEMPLE OF AMUN RA IN SIWA OASIS
PLUS trance CHANNELINGS,
SACRED CEREMONIES & INITIATIONS
THIS IS A LUXURY SACRED JOURNEY
STAY AT THE FAMOUS MARRIOT MENA HOUSE HOTEL JUST
OPPOSITE THE GREAT PYRAMID
STAY AT THE FAMOUS & LUXURIOUS OLD CATERACT HOTEL IN ASWAN
17 nights/18 days
FOR FULL ITINERARY PLEASE EMAIL US
Requirements To Join Us
Prerequisite courses: Auset Egyptian Temple Healing Level One & Auset Egyptian Divination are required due to the Intense Spiritual work & Initiations you will undertake during this Sacred Journey plus also so you understand better the Alchemy of Egyptian Gods & Goddesses.

Good Health is essential to join us

Travel & Medical Insurance is essential

Visa to enter Egypt
EMAIL US FOR FULL ITINERARY. RETURNING YOUR APPLICATION FORM IS REQUIRED BEFORE BOOKING PLEASE - scroll to end of page for Application Form
DEPOSIT TO SECURE YOUR PLACE: US&800
FULL INVESTMENT (includes Deposit): US$5990 in Share Room
SINGLE SUPPLEMENT: US$1790
Plus US$250 in cash for tips to be brought to Egypt for Quest Travel; Fees include both Flights within Egypt; Does not include International Air Fares
Elisabeth will also lead you in an incredible channelled meditation & Initiation as you stand between the Paws of The Sphinx....
These Initiations at the Sacred Sites in Egypt will alchemically transform you forever more! Follow the path of all the great Alchemists, High Priests & Priestesses, Spiritual Teachers, Healers & Prophets past & present as you experience Egypt during Elisabeth's 10th Sacred Journey to Egypt in a way not ever possible for the average traveller. We will also visit the Chapel of Goddess Sekhmet at Karnak Temple for her Blessings plus spend quality quiet time at the ancient Sleep & Dream Temple of Sakkara.
As a trance and energy channel for Goddess Auset plus many Egyptian Divinities Elisabeth can offer you amazing insights into the TRUE ANCIENT EGYPT that is really about 49,000 years old. Includes 7 nights sailing the Nile River so we can plus we will be staying at the famous Marriot Mena House Hotel directly opposite The Great Pyramid - see photos below.
All participants must have completed Auset Temple Healing Level One as well as Auset Temple Divination due to the intensity of the Initiations and Private Ceremonies. This Sacred Journey is organised by Mohamed Nazmy and his highly experienced Quest Travel Company in Egypt - we will have a Spiritual & English speaking Egyptologist to guide us plus Elisabeth will be assisted by Katina Benis & Allan Hamilton from Melbourne.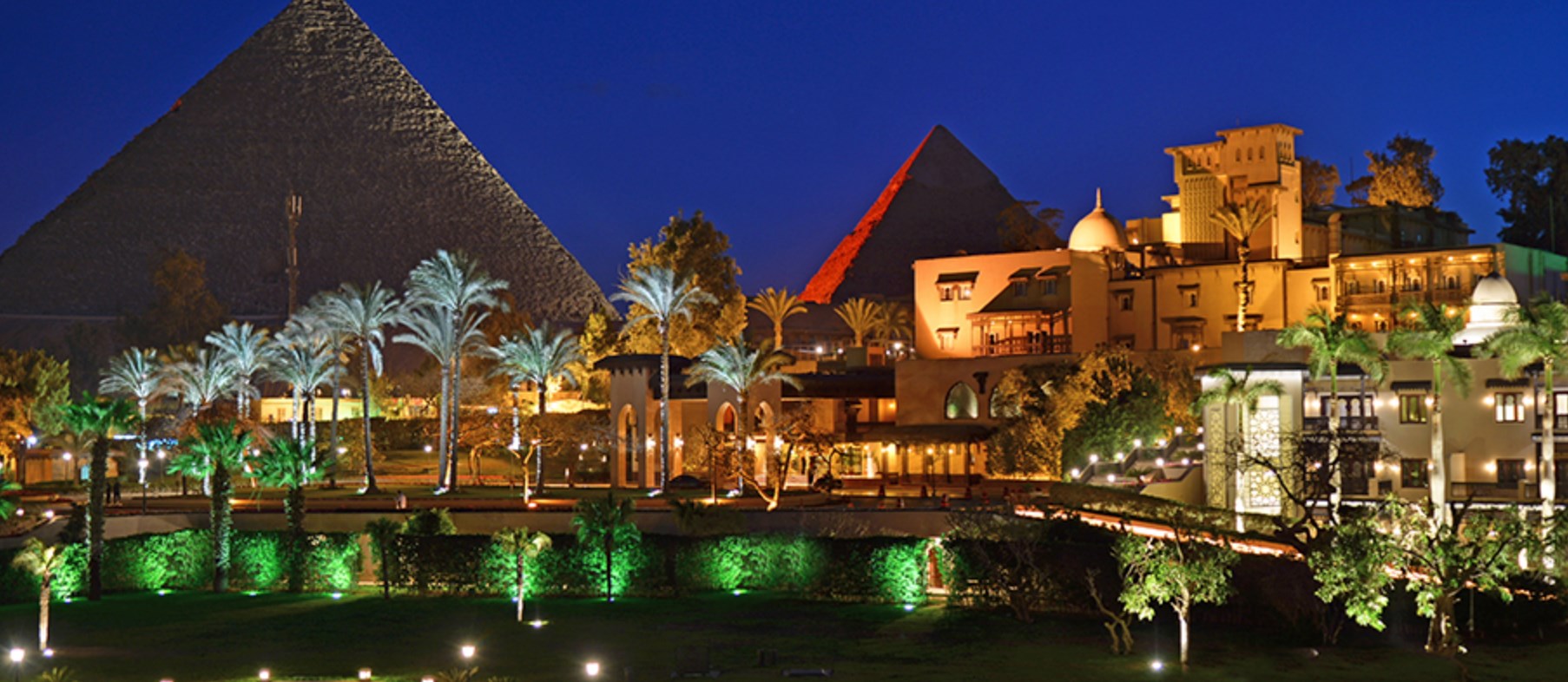 This Sacred Journey will start on September 22 2020 in Cairo for 17 nights & 18 days. In Cairo we stay at the beautiful Mena House Hotel just directly opposite the Great Pyramid and Giza Plateau - click images above to see more photos please. Formerly an old Palace Mena House is built over many ancient Temples so the energy is very strong here.
We also have 7 nights sailig the River Nile and stop at the Sacred Temples along the way also including a Private visit to Isis Temple at dawn and much much more...
Limited places so early bookings highly recommended .
For the full details, please email us
The application form must be completed before booking please and emailed to Elisabeth at Auset Temple Healing!